IFT FIRST: Annual Event & Expo 2023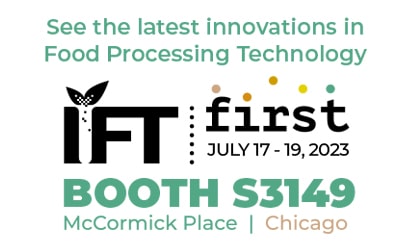 CPEG will be exhibiting at the 2023 IFT First Annual Event and Expo. This years event will be held from July 17 – July 19, 2023 at McCormick Place – South Hall. We will have food processing equipment from S. Howes on display in the booth.
Visit Us At Booth #S3149
At CPEG, our sister companies Carrier Vibrating Equipment, Heyl Patterson, S. Howes, and Sly know food processing systems and how to solve challenging process issues.