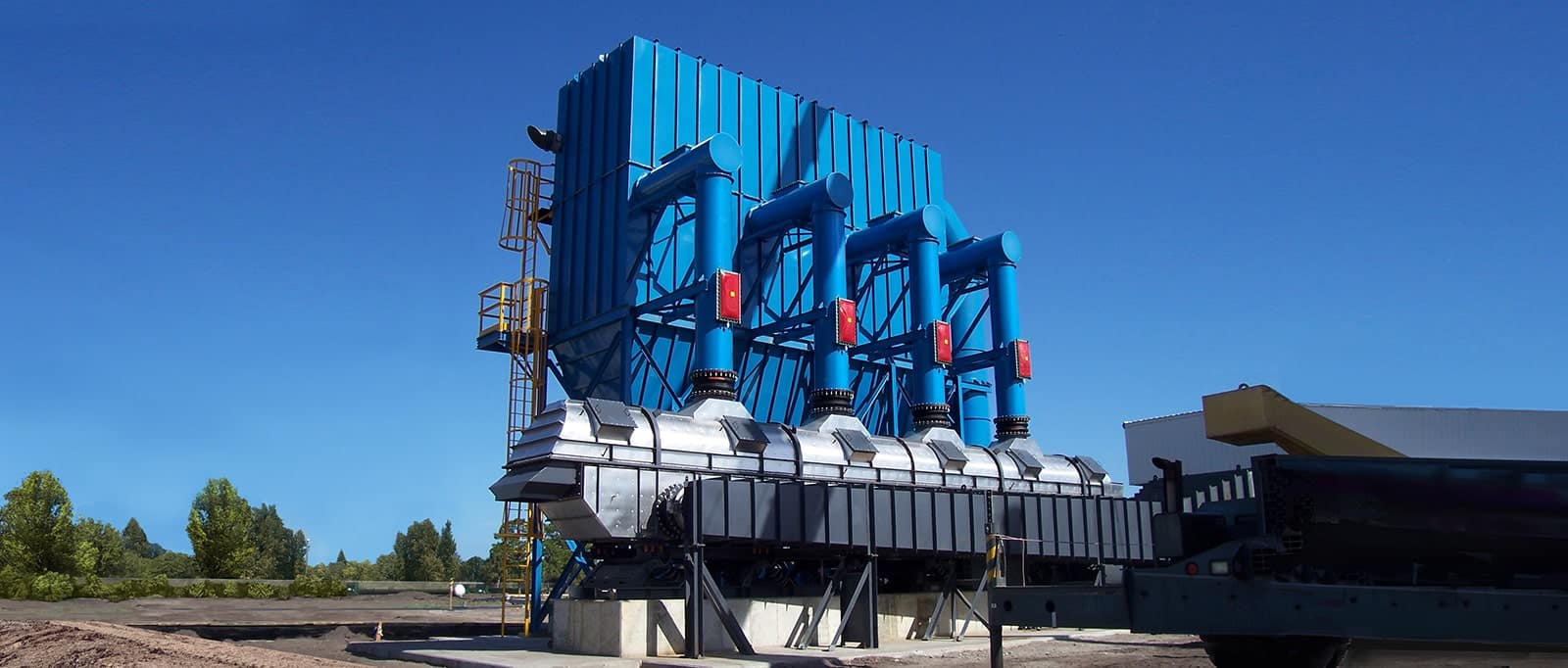 The Global Leader in Custom Processing Solutions
With over 500 years of combined experience and production facilities on three continents, CPEG (Carrier Process Equipment Group) offers more. More brands, more equipment, more experience, and more testing capabilities. Our international network of sales and service professionals support customers around the globe with proven solutions to the most demanding powder and bulk solids processing and material handling needs.

Trusted Equipment For
Powder & Bulk Solids Processing
CPEG offers customers a comprehensive line of innovative bulk material handling and processing equipment for a wide variety of industries such as biomass, chemicals, rubber, plastics, fly ash, food and pet food, lithium mining and processing, foundry, and more.
With CPEG, customers have access to multiple equipment manufacturers for the widest selection of complimentary process equipment. CPEG can provide complete system integrations with innovative solutions to unique processing challenges around the world through a global network of sales and support representatives.
CPEG Innovation Center: Redefining Testing Standards
Strengthen your trust in equipment and processes with CPEG's Innovation Center. Our state-of-the-art test lab offers customers access to the most extensive testing capabilities in the industry. Multiple pieces of equipment can be combined to simulate multistep process lines ensuring our customers receive a representative sample product of actual production conditions.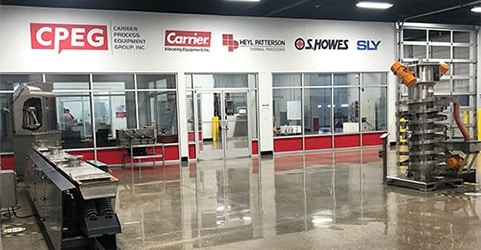 Thorough lab testing is required to solve unique processing issues and verify that custom-engineered equipment meets material requirements. The CPEG test lab is fully equipped to run representative pilot scale testing on the most extensive testing equipment in the industry.
The CPEG Family Of Brands
---
Age is not just a number. With more than 500 years of expertise in bulk solids processing expertise, CPEG has the brands, the equipment, the history, the experience, and the testing capabilities to prove it. The CPEG family of brands includes Carrier Vibrating Equipment, Inc., with headquarters in Louisville, KY, New York-based S. Howes LLC, Heyl Patterson Thermal Processing in Carnegie, PA, and Sly Inc in Strongsville, OH.
Since CPEG provides sales and service representation all over the world, customers can be assured that support is readily available when its needed.