Metalcasting & Foundry Technology
Our heavy-duty foundry equipment provides metalcasters around the world with rugged and reliable solutions that are easy to operate and maintain. From mold dump, castings transfer or cooling, sorting and desprue, to shakeouts, furnace feeding and more, every step of the foundry operation can rely on our heavy-duty equipment to increase casting quality and efficiency, which reduces overall costs.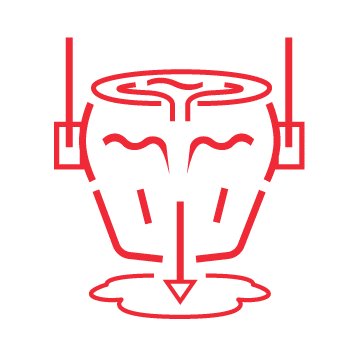 Heavy-Duty Foundry Equipment
Contact Us About Your Foundry Process
"*" indicates required fields
Trust The Experts At CPEG
with your Foundry Operation
From thermal processing and dry solids processing to foundry operations, our customers rely on us for proven heavy-duty equipment and processes. Our state-of-the-art testing Innovation Center validates equipment and processes with specific product material to ensure smooth and efficient process lines and peace of mind.